5 Uncommon Things to Consider When Touring a Home
Before you even show up, you have done your research. You know the neighborhood, when the roof was last replaced, and the general floor plan of the house you are about to tour. When you walk through the door, you start strolling through the rooms, one by one, noticing the condition of the flooring, cabinets, windows, etc.
We know that these things are extremely important as you are considering a home purchase, but we were interested in some of the more uncommon things, that could make a big impact when you're considering if this is the right home for you.
Our team has compiled a fool proof list of things to consider before buying, and reasons why they matter.
Egress Windows
Egress windows are designed for safety. With an egress window in habituated basement spaces, and a proper escape plan, your family can increase your chance of a safe escape in the event of a major house fire. Our egress window wells also offer code compliant built-in steps for an added layer of protection.
Egress windows increase the value of your home, as it is one of the factors to brining a basement living areas up to code. According to Home Advisor homeowners could expect to recover 10 to 20 times your window installation cost if you sell your home.
If you love natural light flowing into your home, look for egress windows in the basement. An egress window allows for natural light in spaces that are typically dark, and dingy.
Does the home have an egress window but you hate the corrugated tin well? No need to worry, there are plenty of alternative products on the market that offer a more appealing view. Our DuraWell and Block-Tex window wells offer the look of real landscaping materials made from fiberglass, making them durable, safe, and easy to install. To contact us for a quote, fill out this contact form and a representative from our Team will reach out.
Lawn Condition
It isn't uncommon to see yellow and brown spots on a lawn, especially during the late summer months. However, according to Open Door, sometimes these spots can be caused by fungal diseases. The longer these problems are left untreated, the more care, attention, and money may be required to remedy them. Homeowners can try to identify these potential issues themselves, but often times it is best to hire an expert to identify and form a plan for remediation. Consider negotiating this into your offer if you believe the lawn needs attention.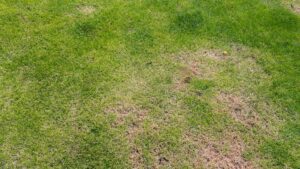 Tree Condition
You may love the towers trees surrounding the home, but make sure to assess their condition before drawing up your offer. Trees near a home can possess many risks, some more serious than others. According to Curbed, trees are often overlooked by buyers and inspectors, and can be costly to remove down the road. Tree condition should be taken into condition when touring homes.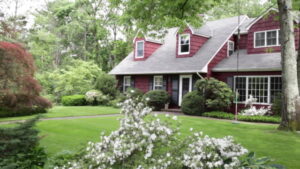 Cell Signal & Broadband Connection Speed
When you are running through the home, pull out your phone and check the cell signal. Also, ask your agent about the broadband connection speed in the area. It may be important to you to have a faster connection speed if you are working from home, or if your household is using multiple devices.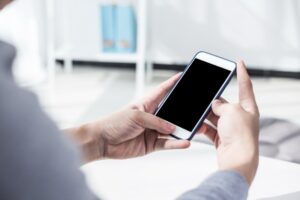 There you have it, you now have five more tools in your toolkit to use as you are touring homes. Make sure to always come prepared, do your research, and ask questions. Armed with knowledge, you will make the best home purchase for you and your family.